News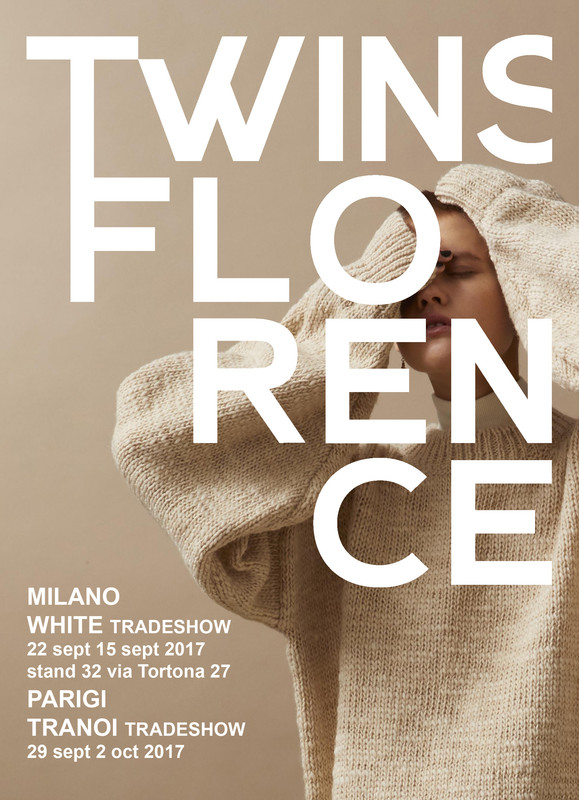 The brand new Twins Florence women collection will debut first at WHITE Milan fashion tradeshow from 22nd to 25th Sept and then at TRANOI fashion tradeshow in Paris from 29th Sept.
To 2nd Oct: don't miss!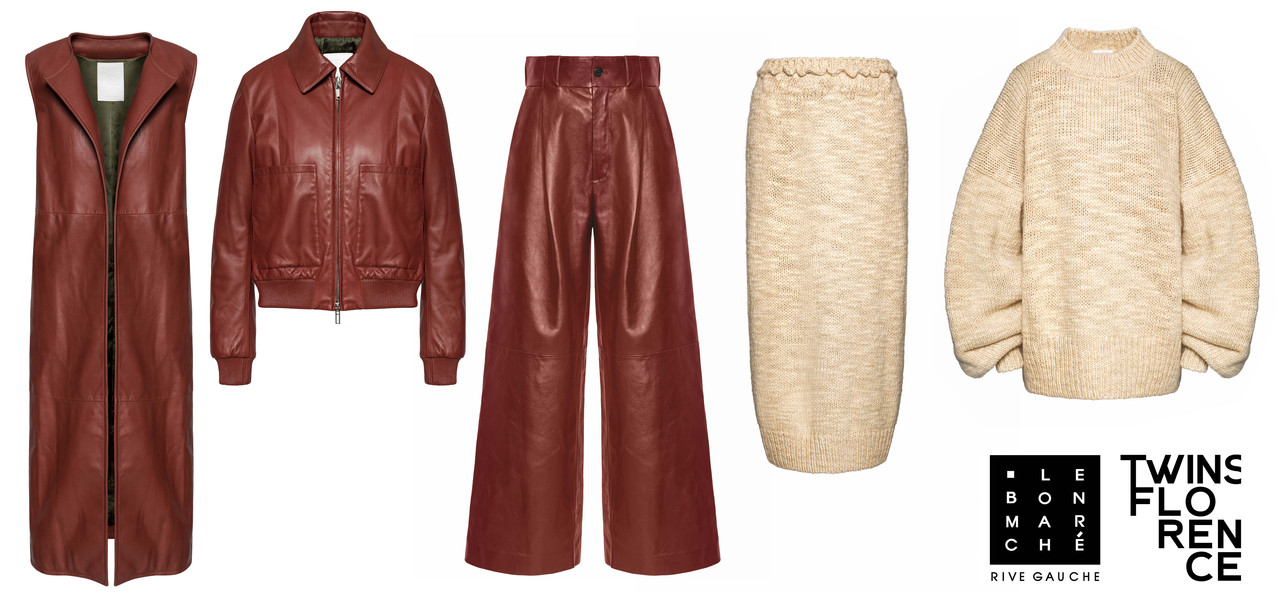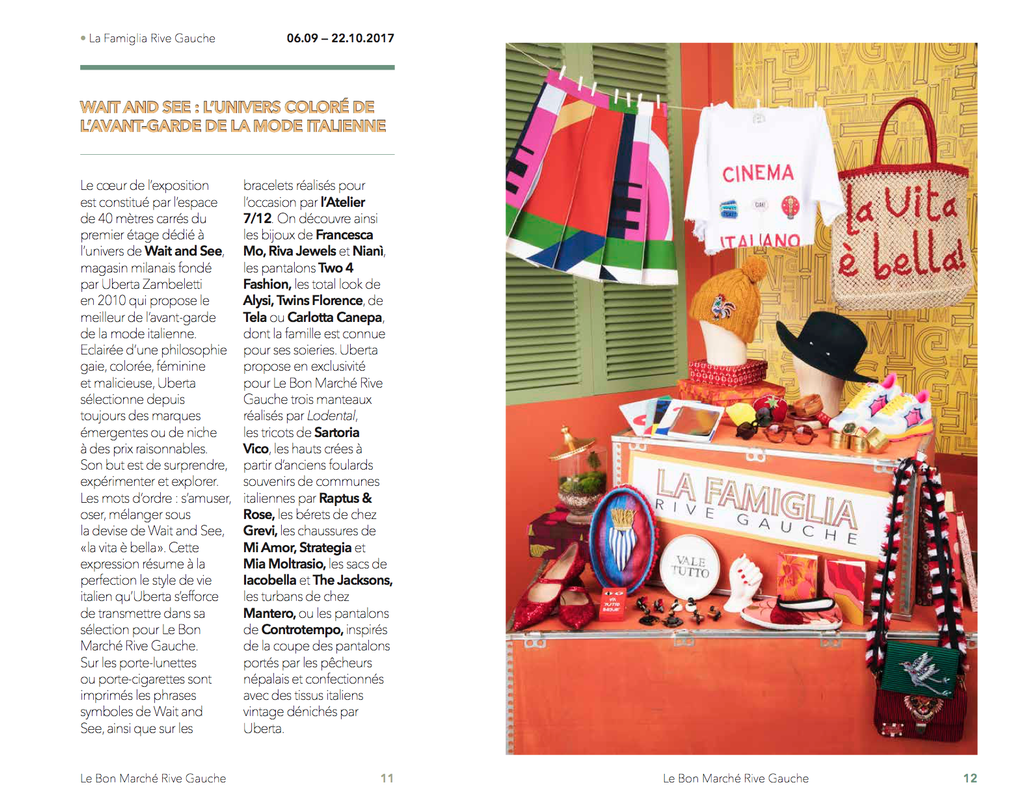 September 2017: when the fashion show circus restarts for the new season, Twins Florence is in Paris – one of the leading cities for fashion world – with a special collaboration with Le Bon Marché,
thanks to Uberta Zambeletti from Wait-and-see concept store in Milan that choose Twins Florence in a shortlist of italian brands to show in Paris. Twins Florence will be at Le Bon Marché with a special pink+white+green capsule collection. For more Wait and see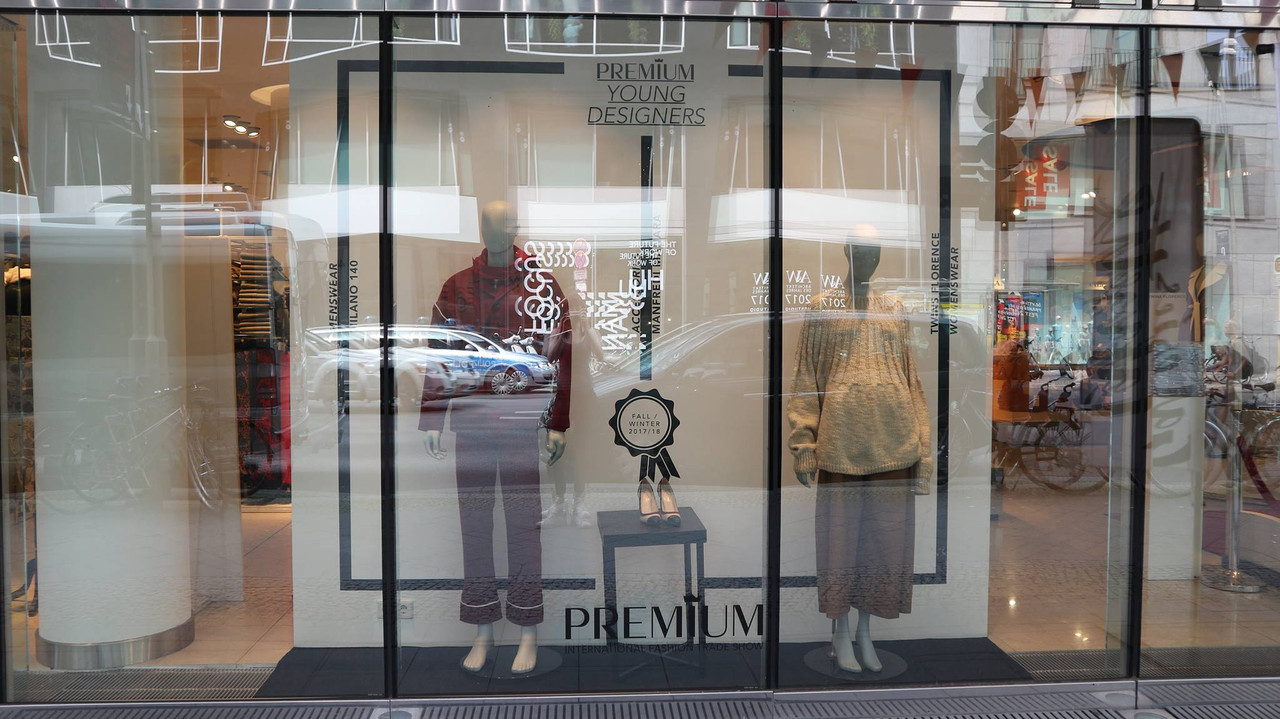 From July 3rd to 31st Twins Florence Fall Winter women collection displays at Galeries Lafayette windows in Berlin thanks to the collaboration between the famous french department store and Premium fashion tradefair.
This is one of the chance that Premium tradefair gives to Young Designers Award winners: Twins Florence has won this important prize in January 2017 for womenswear.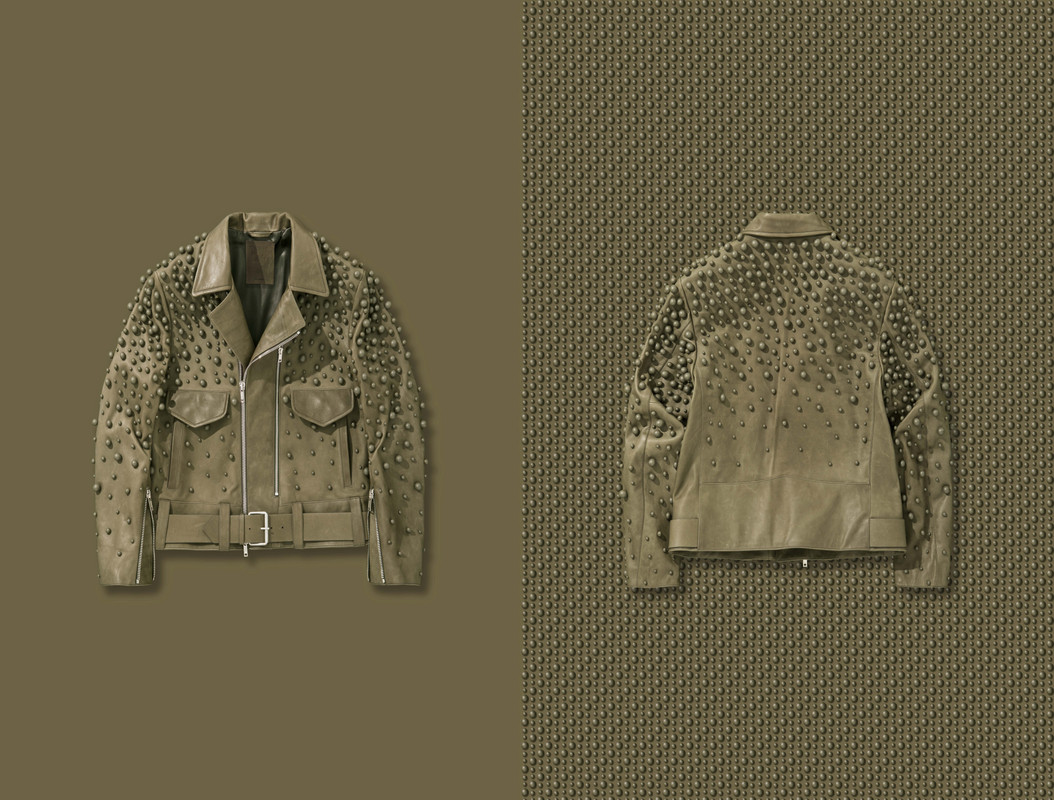 June 2017. Twins Florence collection is part of the talent network of Ramponi SaS, one of the most famous italian synthetic crystal and acrylonitrile-butadiene-styrene (ABS) studs manufacturer and promoter of made-in-italy culture and products.
Twins Florence, winner of Ramponi award in September 2016, created a unique piece in collaboration with Rampony Fashion Department. This piece is now part of an itinerary exhibition that will show in the circuit of the most important international trade shows.






Friday 23th February Twins Florence has introduced its new Fall-Winter 2017-18 women collection with a special fashion show in the amazing Spazio delle Cavallerizza, an ancient building in the area of the National Museum of Science and Technology 'Leonardo Da Vinci' in Milan.
The show has been performed by the actress Benedetta Cesqui Malipiero.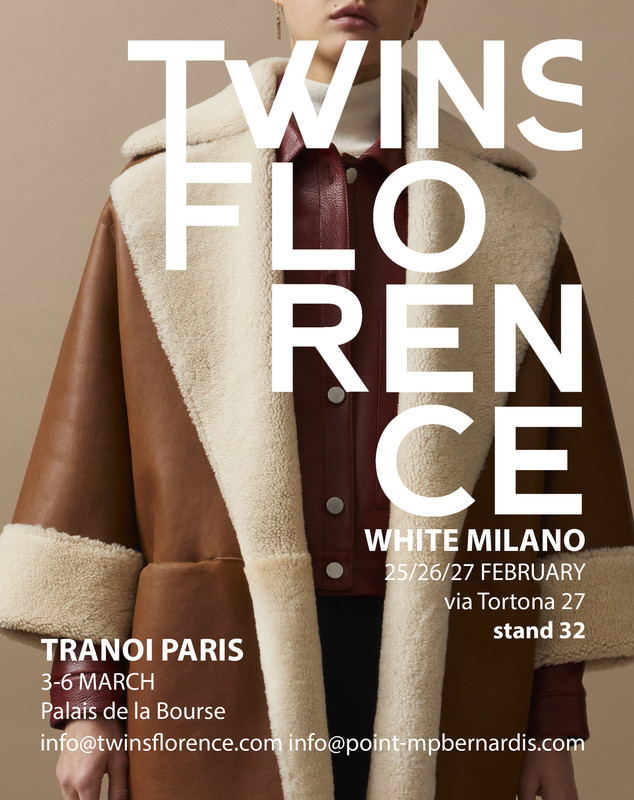 The Fall Winter 2017-18 Twins Florence women collection took the scene with the Fall Winter 2017-18 collection 'Uniform contrasts' during international Fashion Weeks in February 2017.
The collection showed off at WHITE Milan and TRANOI in Paris, two of the major tradefairs of the fashion world.




Woman Collection FW 2017/18 - Homogeneus Contrasts.
Twins Florence is growing: it consolidates its partecipation at WHITE fair in Milan and makes its debut at PREMIUM Berlin fair.
Twins Florence, the women collection created by Linda Calugi in 2014, is growing and arrives in January 2017 for the first time during the launch of pre-collections in Milan Fashion week at WHITE and at PREMIUM Berlin. The target is to consolidate the presence of the brand in Italy and abroad, increasing the numbers of shop windows in Italy, Japan, Korea, Russia and Kazakhstan.
The partecipation at Berlin fair is a first time and has a significant origin: thanks to the Premium Young Designer Awards gained in the category women's wear, an important reward that highlights the international language of style and quality of Twins Florence and reinforces the proud of genuine made in Italy. The arrival in Berlin is a very promising break-tough: the avant-garde trend of the city if perfectly reflected in Twins Florence mood.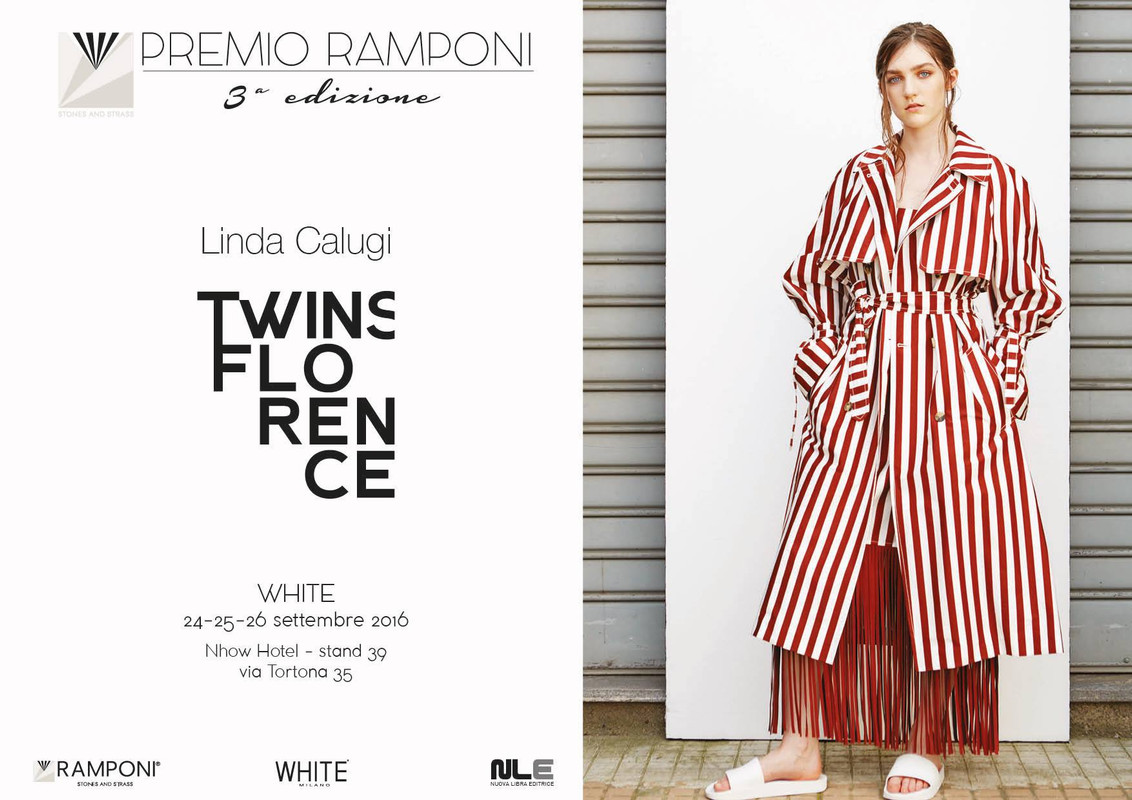 Ramponi Prize winner.
We're happy to announce that Linda Calugi Twins Florence is the winner of the 3rd edition of the Ramponi Prize.
See you at White Show 24/25/26 September Milano
Nhow Hotel
Stand 39
Via Tortona 35 Milano



Denim Challenge
ISKO Denim Challenge display at Copenhagen Fashion Summit on Thursday, 12 May.

In partnership with world-leading premium denim supplier ISKO, Danish Fashion Institute is proud to present the Copenhagen Fashion Summit 2016 Denim Challenge.
It showcases the best of innovative sustainable denim design from emerging fashion brands produced in denim with industry-leading qualities and techniques.
Top international design talents were invited to create one complete outfit in sustainable denim supplied and produced by ISKO.
The participating brands were selected by a selection committe consisting of the BritishFashion Council, the Camera Nazionale della Moda Italiana, the Council of Fashion Designers of America, the Flanders Fashion Institute and the Nordic Fashion Association and the designs were reviewed by a jury consisting of internationalfashion and sustainability experts. The results of the challenge where captured in photo shoots under the creative direction of Uffe Burchard and Kim Grenaa of DANSK Magazine and make-up was done by organic beauty brand Tromborg.